The Opportunity
After more than a dozen years of organic growth primarily through a strategic partnership with AIG, RiskAnalytics (RA) was looking to take their products and services directly to the end user and asked for help in building a brand and environment that would allow them to compete in the hot and highly competitive cyber risk management and security industry.
The Solution
The Art of Security — After in-depth discussions with management, one thing clearly stood out: RA did not approach cyber security like anyone else. Rather than trying to fight hackers and cyber criminals on their terms, RA chose instead to eliminate the criminals' ability to fight at all. We found in this approach a natural parallel to Sun Tsu's

The Art of War

, wherein many strategies may be employed to win a battle and fighting is merely one of them.
The RiskAnalytics logo designed in Morse code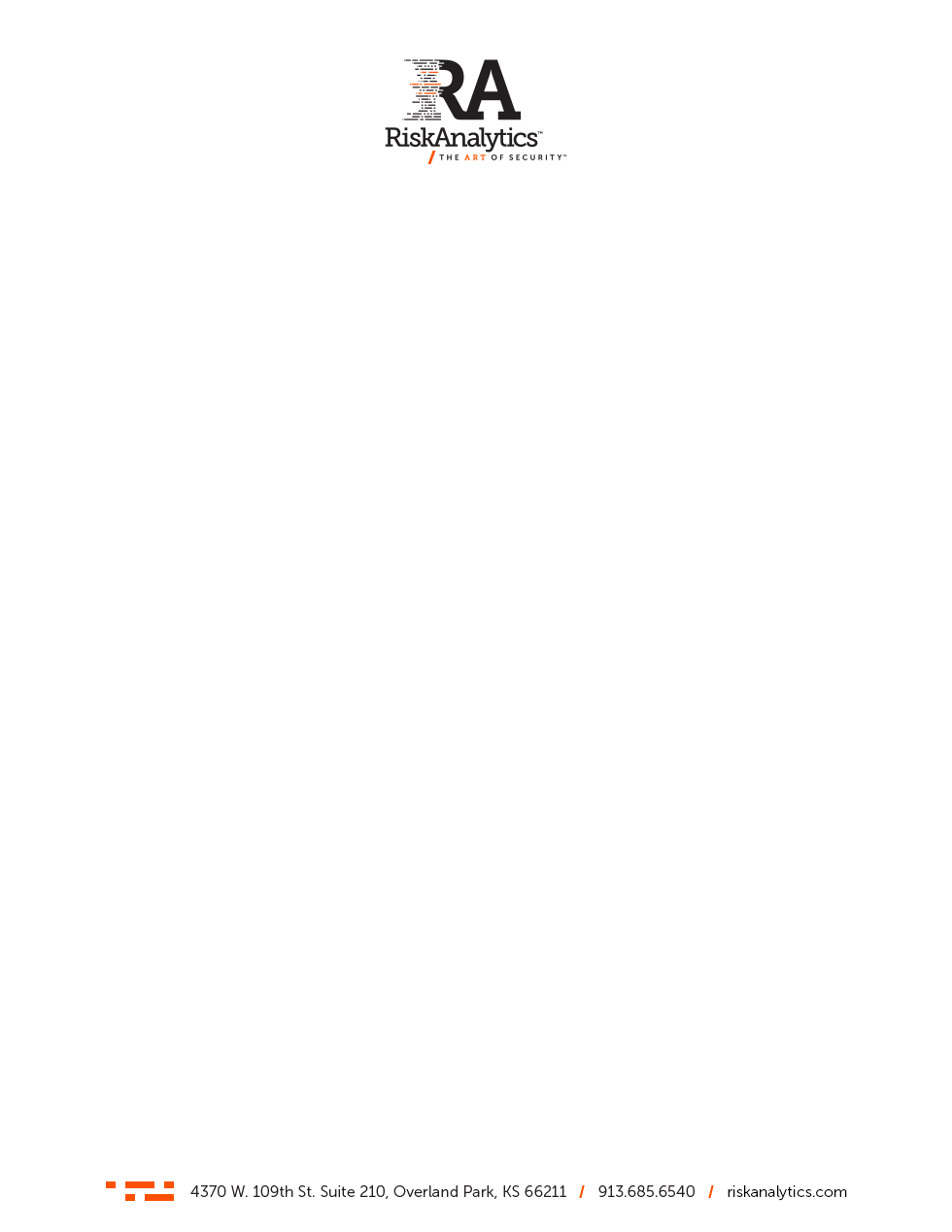 Letterhead, envelope and business cards
History and literature are rich with examples of malfeasance and cons, so original artwork illustrating these risks is a fitting expression of The Art of Security philosophy
Initial conceptual renderings of the new workspace
Leveraging the Art of Security slash element, our secondary color palette and the first-ever commercial installation of Patcraft's modular facet floor tiles, we developed a unique carpet plan that identified each team within the company
"Our vision was to create an innovative and disruptive technology company. Our new workspace emphasizes that what we do is important and has meaningful purpose. No matter where you were in the office the brand and our ethos were organically expressed. The space became more than a mere place to sit employees, it reminded us of who we were and what we aspired to become."
– Jeff Stull, RiskAnalytics Founder & CEO
Images of the finished space
Desktop and mobile responsive website